Our very own Ben Catherall is a WorldSkills UK SILVER medallist!
What an achievement.
Ben, we salute you.
More than 400 young students and apprentices took part in the WorldSkills UK National Finals, where over 60 competitions played out in November at 21 venues across the UK.
Competitors underwent a seven-month process of regional heats and intensive training before stepping up to pit their skills against the best of the best.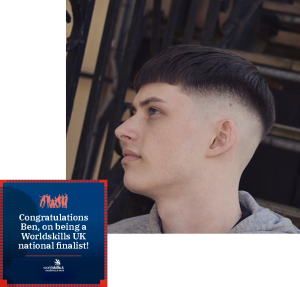 Learning the news:
The winners learned of their victory during a special live programme from Channel 4's Packed Lunch studios, presented by Steph McGovern.

The reaction:
Steph McGovern is quoted as saying:
"This is just brilliant. Everyone should be jumping for joy, what an early Christmas present that is. They must have put in some graft to smash it like that."
Ben Blackledge, Deputy CEO of WorldSkills UK, said:
"These young people are a real inspiration. They are an example to us all and should be celebrated. To have excelled after such a difficult year shows that their dedication and skills are truly excellent.
"Skills are the lifeblood of every economy, creating high quality jobs, rewarding careers, and our competitions are proof that there is amazing talent in every part of the UK."
The journey begins...
Ben's journey began back in January 2020, when he joined the Team at Rhino as a Graphic Design apprentice at Oldham College. However, 2 months later the global pandemic Covid-19 hit the UK, making it impossible to work from the office or to continue his studies at college.
This did not stand in Ben's way and by June 2020, under the expert guidance of Senior Creative Lee Morris, Ben was back on track and focused on completing his apprenticeship.
On 7th June 2021 Ben completed his apprenticeship end point assessment which resulted in 2 distinctions and 1 pass, with accolade from his Oldham College Tutor Amanda Walker.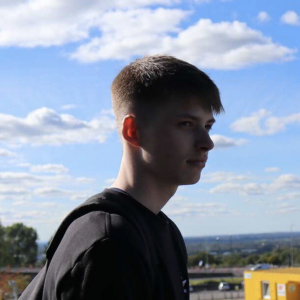 Always refer to the brief...
Not soon after, Ben was informed of the World Skills Competition, and with the support of Rhino, who have since been nominated as Employer of the Year by Oldham College, Ben decided to enter the qualifiers at the end of May 2021, just before his college EPA.
There were 3 stages to the process with MCANN Manchester International Campaign being the first.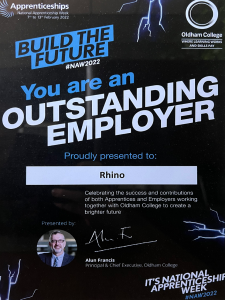 On the 26th June 20201, after successfully making it through qualifying stage, Ben and 29 others moved forward to the Semi-Finals (Stage 2). The brief was set by Pedro Pizza and contained all the requirements from qualifiers with the addition of a Van Wrap.
On the 7th October 2021, 8 contestants were advised that they had made it through to the Final which began on the 14th November 2021, and which was set to be a totally different kettle of fish. This time the contestants time was monitored AND they were away from home, adding to the pressure.
Homed at Media City UK, contestants were given a brief set by Craghoppers, the global outer wear brand, and given a target audience from ages 18-24 to promote a new sustainable material line, Nosilife Botanical.

The support and guidance which Ben had received up to this point along with the wise words 'always refer back to the brief' - combined with his exceptional creativity secured Ben's winning place. The results were live-streamed on the 26th of November and the Medal Ceremony held on the 15th February 2022.
See the final entry: