From initial brief to brilliant design.
Your business deserves to be seen.
As the experts on marketing, visual display and execution, Rhino are here to help your business get noticed.
We can create business signs for your physical store, provide point of sale items to promote your brand, as well as vehicle livery from vinyl signage to full wraps.
We are flexible with volumes and speed of delivery providing competitive pricing for design, material and fitting - be it a vehicle or business store front.
Rhino signage and point-of-sale (POS) customers can be sure that we deliver a fast, pro-active response whilst being easy to deal with.
We pay attention to detail ensuring you get exactly what you want.
Rhino are here to help you ensure your branding is consistently well-presented. We are a leading supplier of visual display solutions. From initial consultation to design, production, and fitting, we deliver a seamless service every time, on time.
Our studio design and production team will give you the design and technical support you need to bring your ideas to life. You can count on Rhino for the highest levels of service.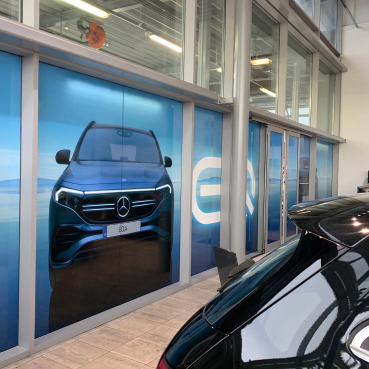 Brand Signage
Using building signage to increase brand awareness and recall is an essential advertising tool. From outdoor to indoor - our dedicated team can fulfil projects big or small.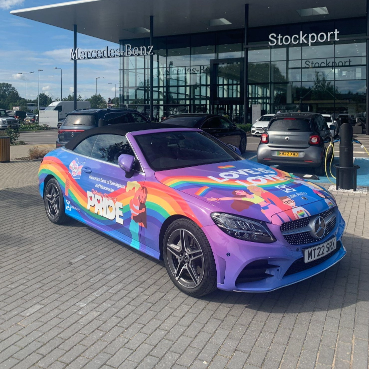 Vehicle Graphics
From promotional graphics to full vehicle wraps, we get to know your brand with a design consultation, production and fitting, to help you boost brand recognition in a cost-effective way.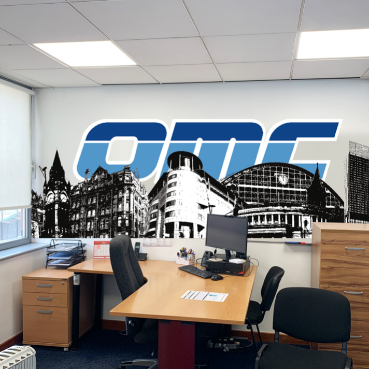 Office rebranding
There are many solutions available for transforming your reception, meeting rooms, board rooms and main office space. We can help with all aspects of your project, from the design, print, manufacture, and installation.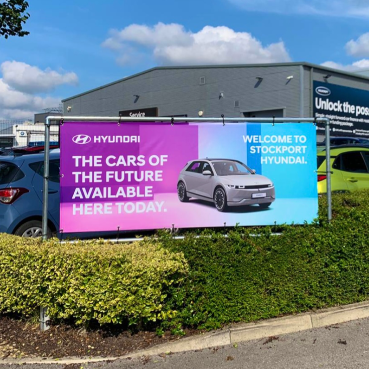 Point of Sale
From window displays, sale boards, billboards, and hoarding, through to vehicle display - we can source, design and supply it all ensuring you get exactly what you need.
Find out more about Rhino Signage services.
To request more information about Rhino Signage and Large Format Graphics, call us today on 0161 330 1661 or complete your details below.