or should we say Rhino...
Rhino, are not, just events – in fact, we are a fully integrated marketing agency.
Established in May 1996, we have over 25 years of experience supporting brands and organisations achieve their goals through innovative marketing solutions, from brand strategy to creative campaigns, as well as events.
If you know of Rhino in the Automotive sector, you're likely to think Rhino Events.
But let's take some to dispel some of the things, you think you might know:
Rhino only do VIP Events.
From Loyalty Events to VIP and everything in between. Our broad range of offerings are proven to produce results. Did you know we've worked on large scale outdoor hospitality events for some of the UK's largest dealer groups, as well as new vehicle launch events. In fact, our virtual and digital events, have enjoyed huge success.
Find out more here https://rhinogroup.co.uk/blog/mercedes-partnership/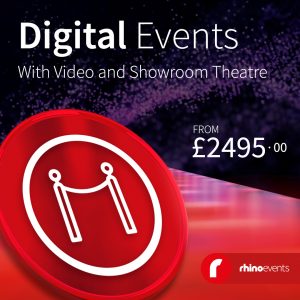 Rhino Events are Expensive.
Our Events are driven by results. The VIP Event is our benchmark retail sales event, with an established sales process, multi-channel campaigns and event delivery to suit all budgets now from £4170.00. There is a reason why we are the NO.1 Automotive Event specialist in Europe. Our trademarked VIP event has often been imitated; but we understand the industry, and we aim to provide an event experience like no other. Choose from one of our proven sales events, off the shelf or uniquely bespoke – You can even build your own Event starting from only, £1725.00.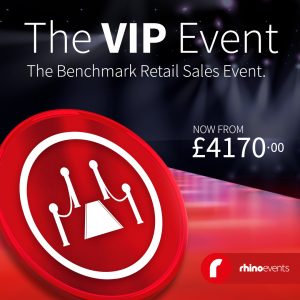 Events are labour intensive. 
Our NEW and exclusive Online Booking Portal is a stress-free appointment builder. Our intelligent event technology heralds a simple, user friendly customer booking system, providing an effective conquest and appointment generation tool.
Rhino AutoMate can provide complete peace of mind, with real time appointment availability, options to select vehicle of interest, one-touch prompts, and automatic appointment notifications.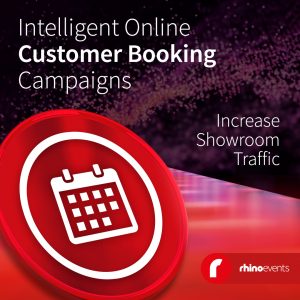 You can only do one Event a year.
Alternate your approach with digital, video, and direct mail campaigns, or choose from one of our proven sales events, off the shelf, or uniquely bespoke. Why not consider boosting your marketing, or events with one of our in-house video solutions?
Not only do we write the script, but you can also opt to have it professionally presented, filmed, and cleverly animated by our in-house studio. Incorporate brand footage, stills and messages to get across key messages.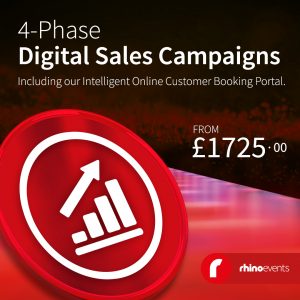 Rhino, have the depth of knowledge and experience in the retail motor industry, with the ability to enhance client ROI through results-driven marketing solutions.
Why not give us a call or visit https://xmp.rhnm.uk/linkedincampaign/ to find out more.