It's World Photography Day.
Today celebrates the art, craft, science, and history of photography – as well as encouraging photographs, professional or amateur to share a single photo that encapsulates a moment or defines their world. A photo that means something.
To help celebrate the world of photography, we asked our team to share a photo and the story behind it.
These are some of our favourites:
 Rachel Needham | Banff, Canada | The View, The Wildlife
"This is my favourite photo in the world. I've dreamt of visiting Canada since I was young, in particular, Banff, known for its wildlife and postcard views. My aunt and uncle live there and have heard stories from my grandparents about seeing bears in the mountain ranges I never would have though the reality could possibly live up to my expectations. It did. When I arrived, my uncle surprised me with a hotel in the middle of Banff, only to find this was the view from my private balcony. I was blown away… and I really did see a bear".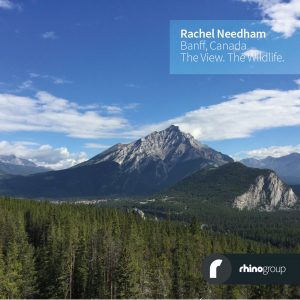 Jack Pownall | The Asamkirsche, Munich, Germany | An architectural Masterpiece
"I stumbled across the church whilst away in Munich for my birthday. You can't help but marvel at the craftsmanship. Visual illusions abound. If you stand on the little circle on the diamonds tile near the door and look over your left shoulder at the archer with the red turban – wherever you walk – the arrow points right at you. Photos are a moment in time, and this one is a favourite, not just because of the unplanned nature of the visit, but it's the symmetry. I can't help by marvel at my own skill if I'm honest".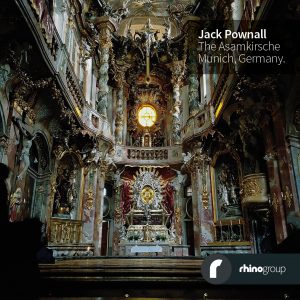 Gemma Glancey | Safari, South Africa | A promise to my mum, fulfilled.
"To most people, this is a photo of baby Rhino with its mum… and yes, seeing them in their natural habitat was incredible. But to me, this trip was a promise to my mum, fulfilled. As a 60th birthday present, me, and my sister (who was 6 months pregnant) at the time, were hoping for this to be an experience of a lifetime. It was, it just so happened the world was hit by a pandemic, and South Africa went into lockdown. The Safari was unbelievable; the experience in trying to get home, less so. But alas, we have a story to tell, and seeing 2 of the BIG 5 made the stress and worry during the trip completely worthwhile".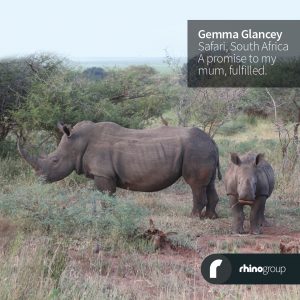 Mariam Aslam-Digger | Angkor Wat, Cambodia | A Gateway to Another World
"Cambodia is like no place I've ever visited. It embodies a spirit like no other. Rising from the ashes of its dark past, you can't help but be enamoured with its carefree personality, stunning cultural heritage, and off the beaten path discoveries. As a solo venture, I wanted to explore the world and 'find myself'. Here I am, at the gates to Angkor Wat, which is still the largest religious site in the world. Who knew? I remember spending hours, just entirely imersed in the magnitude of it all. The intricate carvings and artwork, the sheer size, the reverence, and the solitude. It stands as a reminder, of an empire that once was – and I still wonder – what will I be remembered for. What's my legacy?".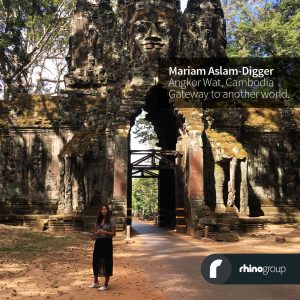 Harry Boardman | Salt Flats, Bolivia | The Image of Infinity
"I've always enjoyed looking at myself in the mirror, so I decided to visit the largest mirror in the world. True story. 
Selene, my partner, and I had decided to take a sabbatical together, having always wanted to travel. We made our way to South America – travelling to Argentina, Patagonia, Chile, Easter Island, Bolivia, and Peru. Little did we know that our extended travelling plans were going to be halted by a global pandemic. We managed to find our way across some of the most breath-taking landscapes in the world, and this is undoubtedly one of my favourite parts of this trip. The Salt Flats are the legacy of a prehistoric lake that went dry, leaving behind a desert like, 11000 sqkm landscape of bright white salt. It's otherworldly, and an experience I won't forget".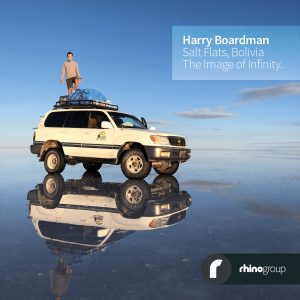 Dave Stevenson | Valley of Fire, Nevada | Adventure with Friends
"Just beyond Las Vegas stands an otherworldly landscape of epic proportions. Some gaze into the rock formations and see fire. Filmmakers see Mars. For me, this is a place for the adventurer at heart. I spent an incredible day here as part of a motorcycle trip covering California, Nevada and Arizona. The Valley of Fire covers over 46,000 acres and encompasses some of the best roads and scenery I've ever experienced – and the experience was one I shared with my best pal. This photo is a reminder of that moment in time, together".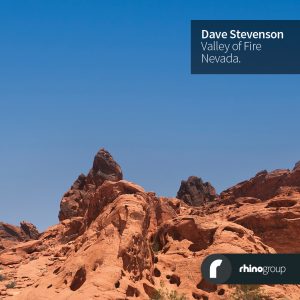 Melanie Kozubal | Durdle Door, Dorset | Lockdown Travels.
"This photo is a reminder of the natural beauty that exists right here in the UK. Prior to the pandemic, I'm not sure I'd discovered enough of the UK, and despite what might be seen as limited options during the recent lockdowns, I found that there is so much to see and to be discovered. This photo is one of my favourites, taken at one of the most instantly recognisable landscapes in the UK and part of the Jurassic Coast. I'm so glad we got to experience it on a day like this one".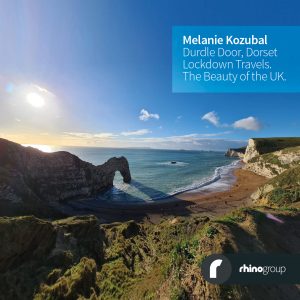 Ben Catherall | Polperro, Cornwall | A Special Place
"This trip felt like a trip back in time. Roaming around the village with my Girlfriend, taking in the charm of this authentic fishing harbour. All cobble roads, small, stacked cottages that all connected to the main town strip. Local businesses offered a whole different experience to what I'm used to; from fresh fudge being made in front of you with an infinite amount of flavour combinations, to being served up fish and chips that were all sourced no more than 5 minutes away. Learning the secrets of the town on the boat trip with fresh ice cream. How the town was built along a river stream that was both beautiful and streamed the water through a hidden cave that met the small sandy beach surrounded by walk trails on the green hills".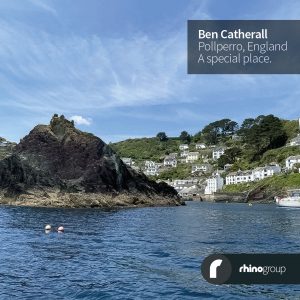 Thank you for taking the time to read about some of our favourite photos and experiences.
Why not take the time to read through some of our other blogs here.