Overview:
The Kids Zone Nursery Group is a fast-growing independent nursery group operating 7 childcare settings in and across Tameside and Bury, Greater Manchester. With extensive experience of providing high quality children's day nurseries, the care and development of children is the highest priority, allowing babies, toddlers, and pre-school children to learn, play and flourish. Resourced in modern, bright, and wonderfully inspired environments, The Kids Zone, offer a purpose designed service for the area.
Objectives:
In February 2021, we were appointed by Carole Melia, Founder & Operator, to lead their marketing strategy, incorporating a rebrand, website development, and social media activity. We worked with Carole, and Andy, Marketing Manager for the group, as an extension of their team to create a strategy that:
-Provided a design service to achieve consistent branding across the company.
-Increased footfall and engagement with each individual location.
-Improved the kerb appeal of the nurseries.
-Delivered improvement of SEO performance on the Kids Zone website.
-Implemented and increased activity across Facebook & Instagram
As part of the strategy we:
-Delivered a full re-brand, visualising a new look for each individual nursery, incorporating the group brand throughout – or consistency and to provide some synergy between each.
-Created new brand guidelines, across all channels.
-Provided design, print, and erection of new signage and point of sale across all seven sites.
-Implemented a restructure of the website, with targeted marketing activity through SEO and PPC.
-Worked on a targeted advertising campaign to promote brand awareness.
Approach:
We initially undertook a full audit on physical and online presence, providing a proposal and analysis on the best ways to improve kerb appeal and customer experience.
The overall aim was to ensure all subsequent activity had an impact on the footfall, and traffic to online channels, driving leads and enquiries to the various Kids Zone Nursery settings.
We worked with the objective that The Kids Zone Group could align itself as the nursery of choice for Tameside, Hyde, Bury and surrounding areas. We created a plan which focused on increasing nursery numbers, with a view to increasing brand loyalty and recognition across the counties it operates in.
Results:
We implemented the rebrand for business in April 2021.
Creating a specific 'identity' for the business and its services.
Recreate individual nursery logos and a more cohesive group brand logo.
Achieve a brand that is deliverable across all platforms, from digital to print.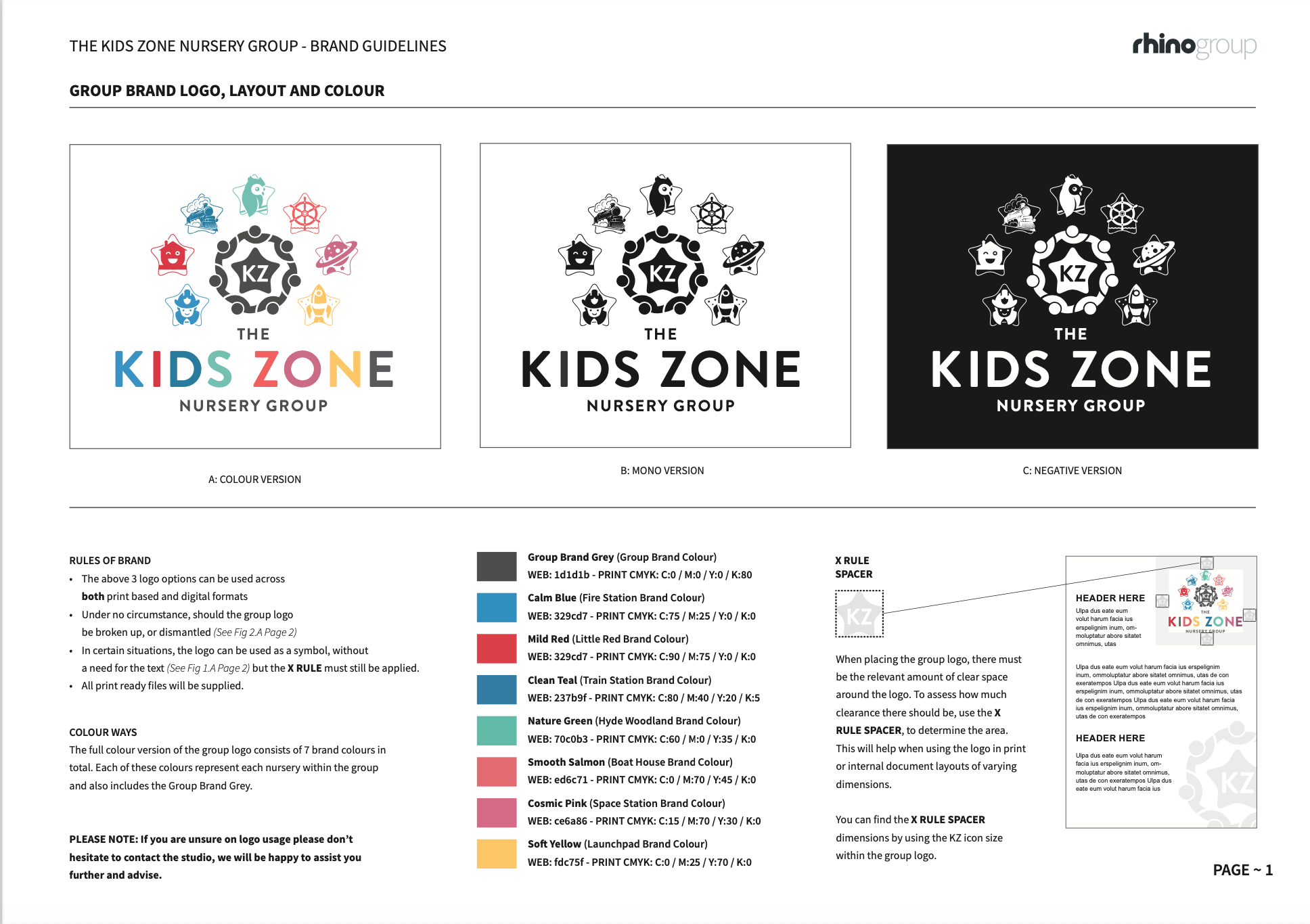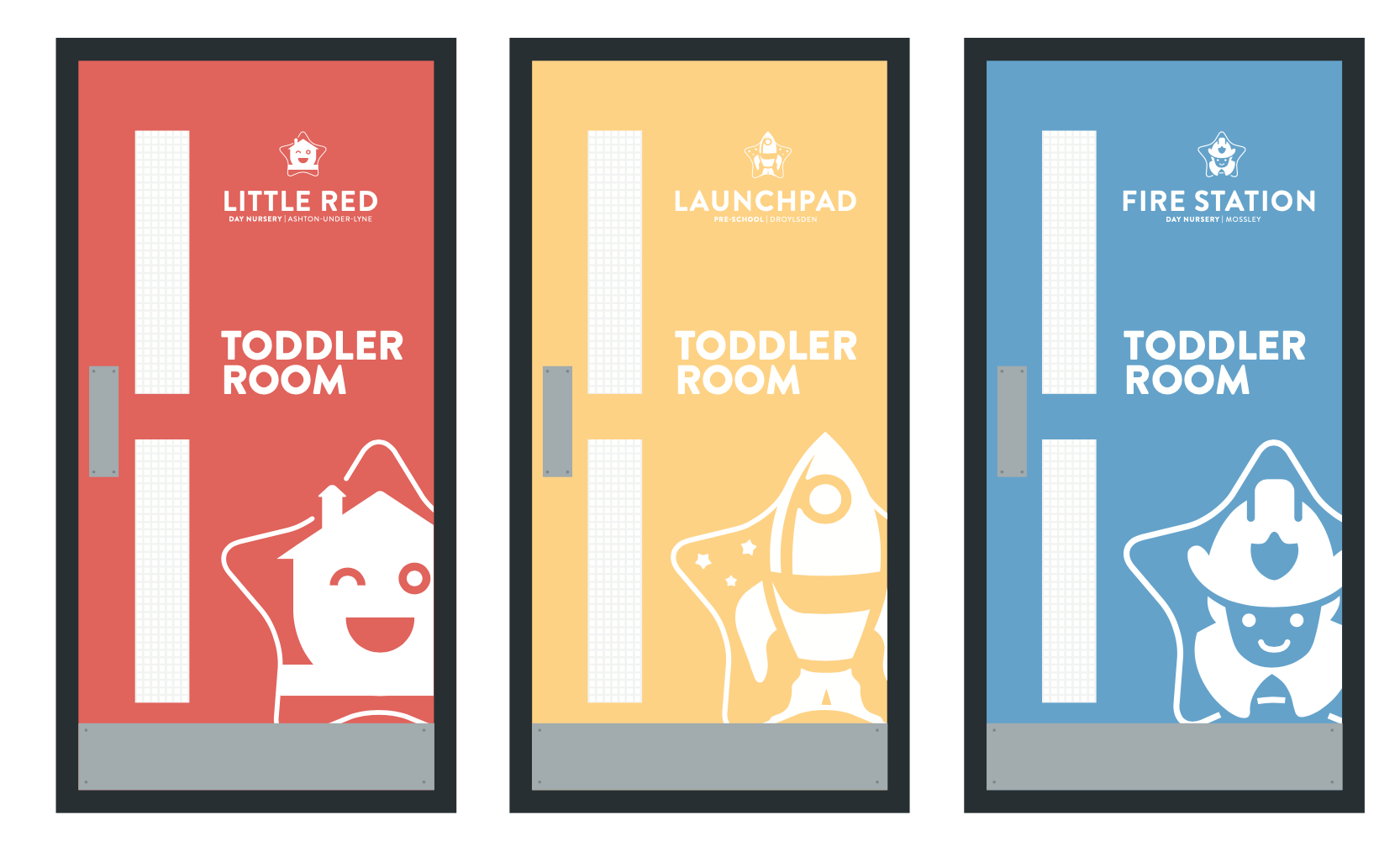 New signage was implemented in May 2021:
Development of new signage across each site.
Incorporating new brand identity across required elements a strong presence is key, with a definitive association with 'The Kid Zone Group'.
Social Media Update & Implementation
Management & creative support.
We now move onto Phase 2
This includes a restructure of their current website, SEO & PPC strategy with targeted advertising campaigns to promote brand awareness, as well as lead generation.
"The team at Rhino are highly focused. From Anna, our Account Manager to Mariam the Head of Marketing, right through to Steve, Senior Creative and Dan the Developer, it felt right from the off we had a full team of individuals as an extension to our in-house team. They've provided a full strategy, considering our objectives, and homed in on each individual detail to ensure we see results. I'd recommend their services to any business looking to build a brand, or indeed like us, restructure our marketing efforts'. - Carole, Founder & Director
For more information head to https://rhinogroup.co.uk/creative/branding/