The spotlight is firmly on Electric Vehicle's (EV)s, as ownership soars across the UK.
 As the future of automotive accelerates towards electric, it raises several new challenges for you and your customers. EVs still make up a small percentage of the total number of new car sales every month, but growth in the sector continues to accelerate.
The Stats: | August 2021 UK Market Share
Battery electric vehicles (BEVs): 10.9%
Plug-in hybrids: 7.4%
Diesel: 7.5% (-65% from 2020)
Petrol: 43.3%
Hybrid vehicles, including mild, plug-in, and full hybrids, accounted for a combined 38.4%.
But buying an EV in 2021 is still more complex, with consumers expressing reservations around price and charging infrastructure.
Range, charging, tax breaks, location, driving habits and even the weather all come into play – and with the 2030 ban looming, it's time to help make sense of it all.
Are you ready for the Electric EVolution?
 Combustion engines are soon to be a thing of the past, and as such your customers are looking to be educated. They have questions:
What's involved with charging an electric vehicle?
What vehicles are available and suit their needs?
What are the costs in running and electric vehicle?
Should they be worried about battery degradation?
Are there any tax savings or benefits to ownership?
We understand the importance for you to help guide your customers.
The Holdcroft Group did just that.
With a total of 9 new car franchises and multiple retail locations across the UK, The Holdcroft Group recently approached us to provide support hosting their first 'EV Event', inviting customers from across the group to their head office location.
Existing customers were sent a personalised direct mail piece, inviting them to a 'Holdcroft 1st EV Event', followed by an email invite.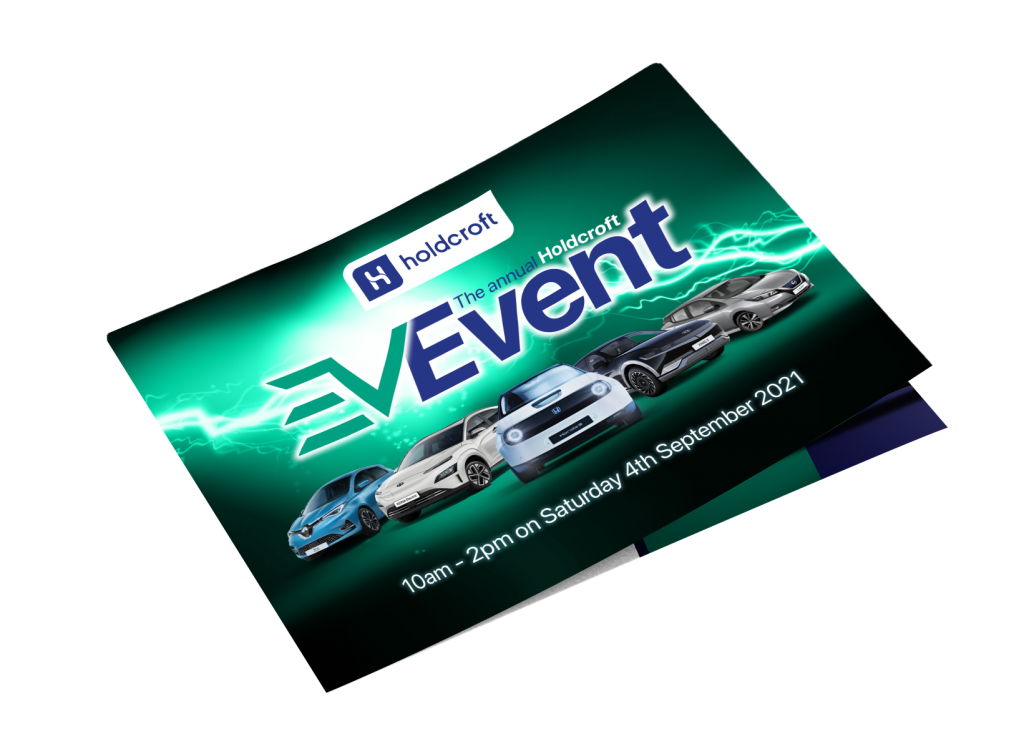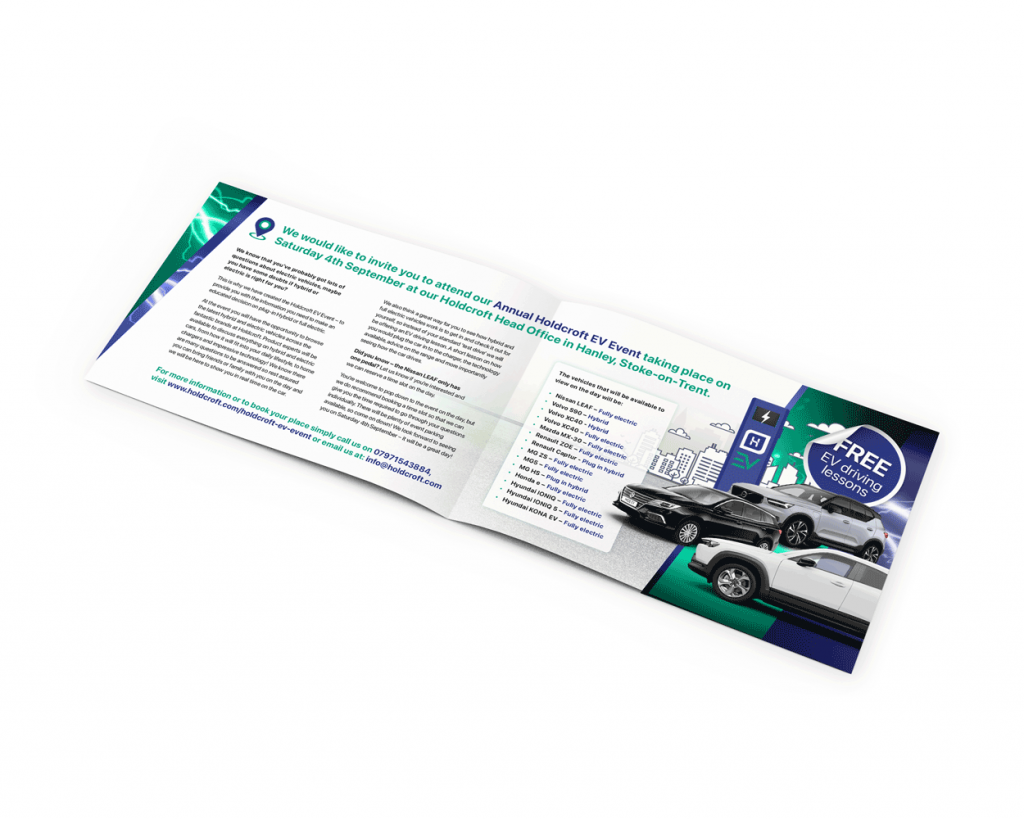 Displaying a host of hybrid and electric vehicles from across their network; customers were invited to book an EV driving lesson, with demos, and masterclasses across the day, aimed at helping their customers better understand all things electric.
Customers in attendance had very positive things to say about the experience with 80% actively considering an EV as their next vehicle, and likely to consider Holdcroft to supply their next vehicle.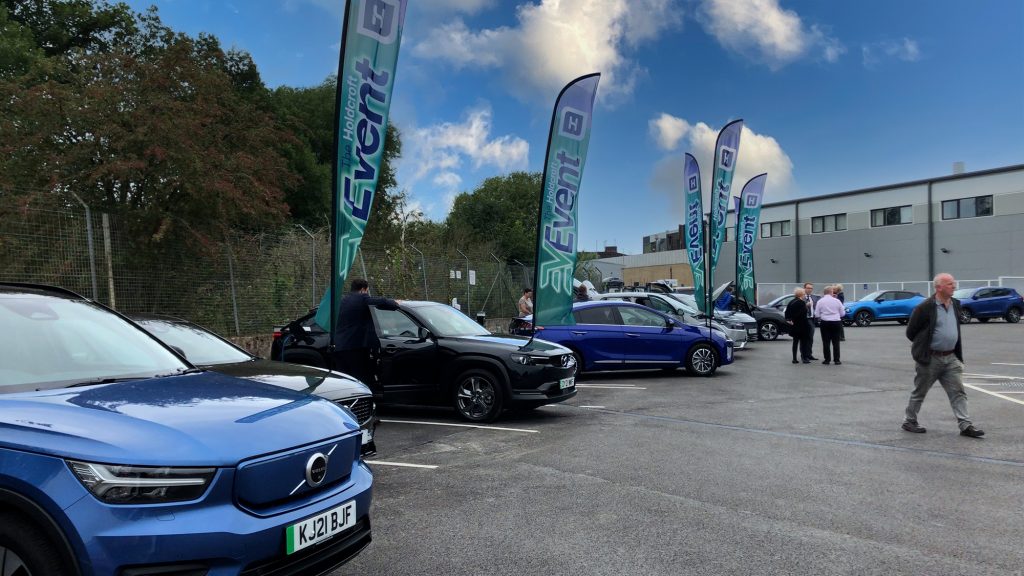 What are your current objectives surrounding EV?
Are you looking to create brand loyalty?
Our aim is to help you position yourself as a voice of authority. This means setting yourself apart as the experts during this educational journey – building trust and brand loyalty along the way.
The focus of the EV Event is delivering an opportunity for your current customers to find out more about EV products, dispel common myths, understand what is available in the marketplace, and register early interest.
From multiple campaigns to a conquest audience, as well as current customers, we can help you adopt an early approach to taking customers out of the market, when it comes to their next EV.
Why not get in touch?
Head to Rhino Events : https://www.rhinoevents.com
Head to Rhino Group: https://rhinogroup.co.uk